RESERVED AREA
What can I find in the Customers'area?
You will find: our catalogues, advanced search functions, possibility of entering orders on line, new items, status of shipments, data files.
TRADE FAIRS 2013
We will be present at the following trade shows, see you in:
AUTOMEC 2013

San Paulo - Brazil16th - 20th April, 2013Stand no. E60
www.automecfeira.com.br
AUTOMECHANIKA MIDDLE EAST 2013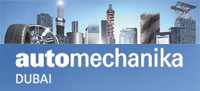 Dubai - UAE11th - 13th June, 2013Stand no. 3AM918
www.automechanikadubai.com
AAPEX SHOW 2013

Las Vegas, NV - U.S.A.5th - 7th November, 2013
www.aapexshow.com
See previous exhibitions
DEPLIANT
Download and print the Euroricambi brochure in PDF format. You will have all the information you need at your fingertips.


Download Brochure PDF